CEO's Message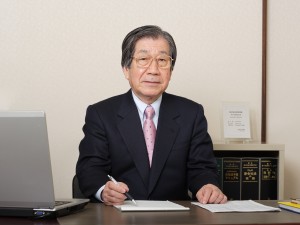 Thank you for accesing the H.P. of our company.
〜A Pioneering Company in Strain Gauges〜
Showa Measuring Instruments recognized the potential of strain gauges early on, and in 1962, the company became the first in Japan to begin full-fledged manufacturing of foil strain gauges. Today, strain measurement has become a cutting-edge technology indispensable for technical innovation.In modern society in particular, with the trend toward making everything more lightweight, their presence in strength testing and stress measuring for fatigue is unparalleled, and our own products have thoroughly demonstrated those capabilities.
The demand for precision in the fields of measuring and control grows on a daily basis, and the ablity to measure variation of one part per million is even in demand. Through total in-house production of foil strain gauges themselves,from development and design to manufacturing and commercialization, we are able to throughly meet the needs of the market, not only by providing high-precision measurnent, but also by accmmodation requests at the development stage. From the six-component load cells built into humanoid robots to the shift sensors built into racing motorcycles, our revolutionary products are the fruition of our company's technological prowess and the advanced requirements of the companies we serve.
As a pioneering company in strain gauges, we shall continue to combine our deep expertise and flexible ways of thinking in order to develop and produce products that demand even higher levels of accuracy and reliability We are also in the process of actively developing strain gauges and measuring devices that can handle strength testing and stress measuring of new materials. At Showa Measuring Instruments, our goal is to contribute not only to industry, but to all of society, and we believe the future looks promising.
Yuzo Tosaka President and CEO